With 41 years in the business, Ausden Clark have been providing Leicestershire with coach travel and garage services.
Established in 1982, Ausden Clark began its life as a maintenance garage on Barkby Road in Leicester, with a specialisation in truck maintenance and repair. Over the next 10 years, the garage business developed, becoming a reliable and strong establishment so much so that the garage was relocated to a larger site on Dysart Way. Although the garage was very much devoted to truck and car services, Paul Ausden-Clark began to notice how the coach industry was lacking in standards for its passengers leading to the creation of Ausden Clark Coach Hire, with the ethos to provide a high standard of travel across the board, above and beyond any other operator at the time.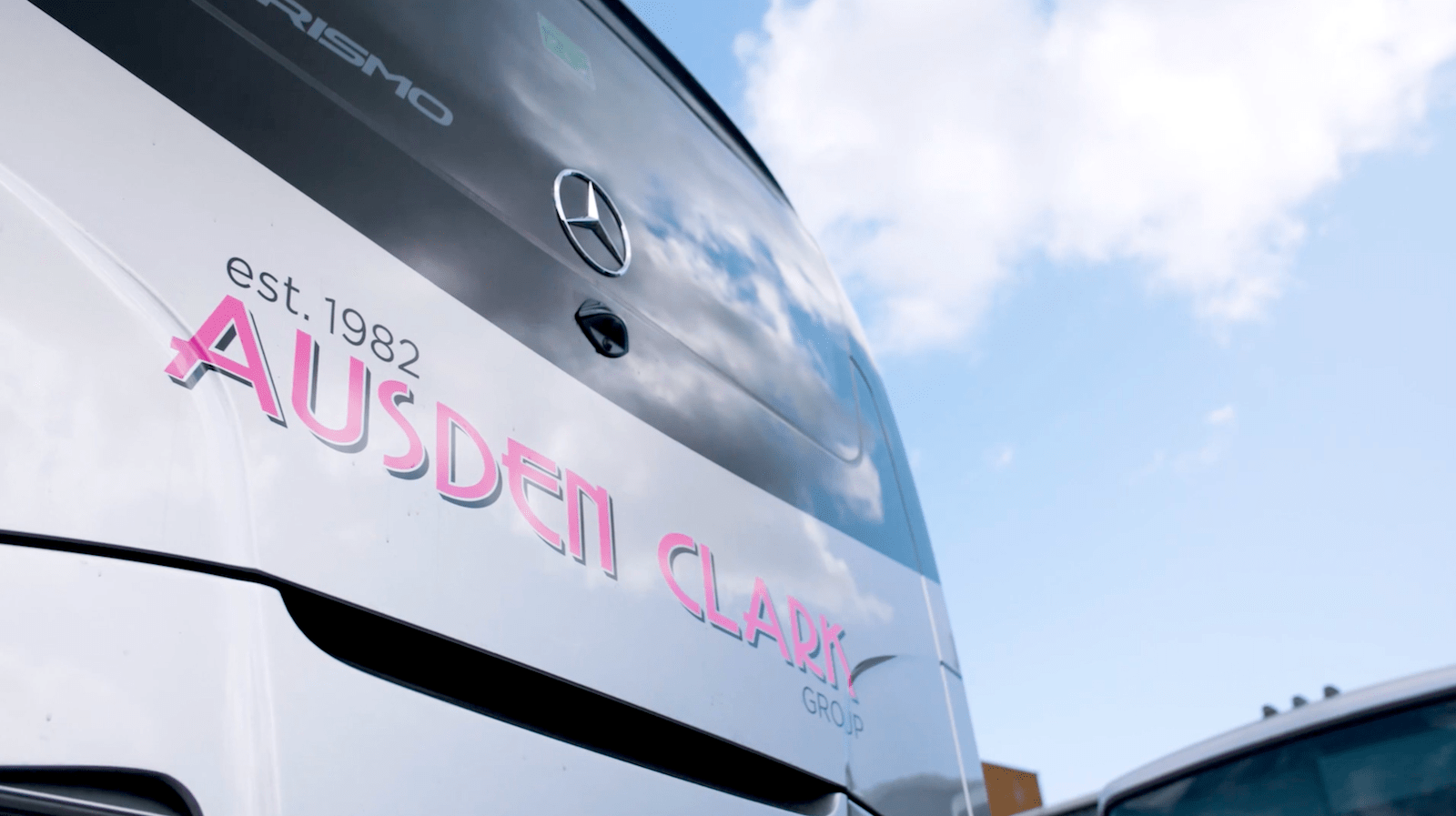 Spurred on with the ambition to better other operators in the sector, Ausden Clark has become one of Leicestershire's largest independently owned coach operators now boasting a superior fleet of over 50 vehicles ranging from 16 seater minibuses to 83 seater vehicles. Continual investment into the fleet has led to Ausden Clark remaining as one of the largest operators of double-decker coaches in the country.
To this day Ausden Clark continues to uphold the core ethos on which the company was founded – to better the standards within the coach travel sector – leading to the company's success in a multitude of areas including their Supporter's Travel service providing independent away travel for Leicester City, Private Hire services to customers from all different backgrounds, and School Travel offering an efficient school transport service to Leicestershire's schools and academies.

Coach hire? Get started on a quote.
Just fill out our simple quotation form and we'll get back to you with a price and it's up to you whether you would like to complete the booking.